uGlobally from Brazil to the Netherlands
In this interview Rodrigo shares his story of moving from Brazil to the Netherlands. He is the managing director of a startup which specializes in helping tech companies expand internationally. He explains how he moved here to establish his business and the unique experiences and challenges he faced during the journey. He discusses the advantages of the Dutch ecosystem, the visa schemes he utilised, and why the Netherlands is a hub for startups looking to expand globally.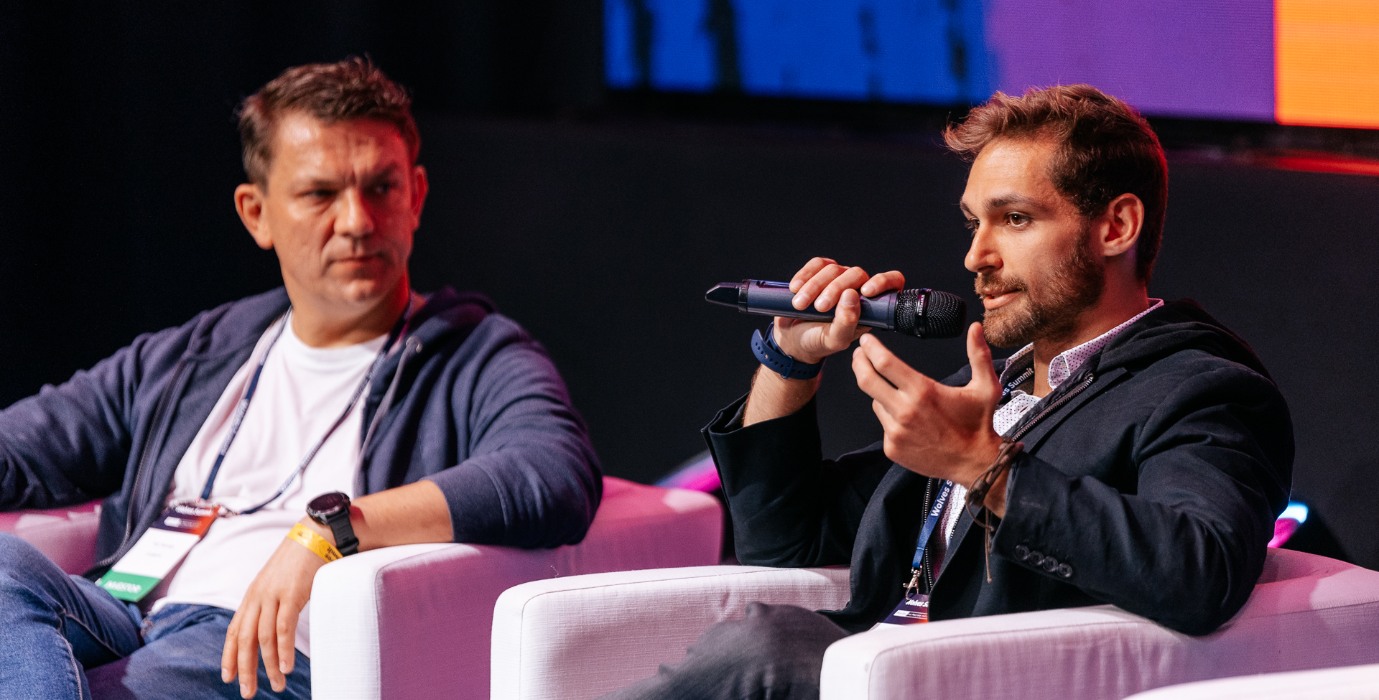 Can you tell us about the early stages of your startup?
Our startup, uGlobally, helps companies and tech startups expand their business internationally. We do that through several different services, ranging from bringing groups of companies to other countries so that they can explore those markets to having our own tools to facilitate international market research. We combine different tools and services to guide companies through the various steps they should take if they want to succeed internationally. We want to be the prime hub for companies wishing to expand internationally and the number one partner in international expansion for startups.
To set up uGlobally, I used a startup visa and a self-employed permit. At first, I was as scared as anyone would be. Considering all the bureaucracy involved in applying for a visa, I thought it would be pretty hard. But it was actually very easy for us to find a facilitator. The person we found was not a facilitator at the time, so we had to talk to the government. He applied to become a facilitator, and the government helped us throughout the complete process. The application part itself was much easier than I thought. It was a great experience, that's for sure.
We set up the business initially in Zoetermeer because that's where our facilitator is from. After a few years, we moved to The Hague, the centre of the government. There are also a lot of different international activities going on here. It's an international city with a large expat community. This also means that the city has a lot of initiatives like impact City, for example, a project by the municipality that aims to make The Hague one of the premium startup capitals when it comes to Impact projects. So it's an exciting and vibrant community for the kind of companies that we want to work with.
The Benefits of the Dutch Startup Ecosystem
Where I come from in Brazil, we have such a big market as it's a big country, but people are not internationally oriented. This means that it's very normal for companies to limit themselves to Brazil rather than think about international expansion. That was a horrible test market for us; it would never allow us to actually get enough customers to develop a strategic methodology. Because of this, we started looking around the world and saw that the Netherlands was actually a great test market for us. It is a small country but rich and focused on technology. The Dutch startup ecosystem is thriving, but more than that, the Netherlands is the most internationally oriented country in the world, which means everybody here thinks about creating a company that sells to different countries from day one. That, for us, was just perfect.
Speaking about the development of companies, the Netherlands has more funds available and more positive governmental intervention and support. This support comes both in terms of grants, but also in terms of hands-on support like connections and knowledge-sharing. The Netherlands also has a large availability of different world-class accelerators and incubators. Brazil also has these, but it's not even close to what we see in the Netherlands. We have a steady flow of different talent from big companies and big corporates that choose the Netherlands as their headquarters, making a big difference in how the entire ecosystem works, thinks and develops.
Overall, the Netherlands is a very international economy and an international ecosystem. This made it very attractive for us. After my arrival, in about three months, we closed a deal with an investor that allowed us to work with a European Union project to test our proposed solution. So there was just no way I could say No to staying in the Netherlands.
Beyond work, how would you describe the Netherlands?
When talking about the Netherlands, there is no way you don't think about the magic of walking through Dutch cities. Not only Amsterdam, which is the capital city, but even Rotterdam, The Hague, Delft, and Leiden; all look like a fairy tale.
The first time you walk through these canals, it really feels like you are living in a dream. It's crazy. Besides this, you instantly notice the bicycles and people walking from all different parts of the world. You hear different languages while simultaneously, everybody seems to mind their own business. Nobody looks at you badly, regardless of what you look like or what you're wearing. You don't have to care about anything else apart from yourself. It's a unique feeling, and I have an impression that everybody has this feeling, which is just very hard to describe.
"The Netherlands offers a supportive environment for startups with a thriving ecosystem and a unique cultural experience that attracts entrepreneurs from across the globe."
Through the startup visa and self-employed permit, Rodrigo could set up his company and take advantage of the many benefits of the Dutch startup ecosystem. The Netherlands, with an international orientation, availability of funds, positive governmental intervention, and generous availability of world-class accelerators and incubators proved to be an ideal test market for uGlobally. Overall, Rodrigo's experience highlights the many advantages of the Netherlands as a hub for startups looking to expand globally. The Netherlands offers a supportive environment for startups with a thriving ecosystem and a unique cultural experience that attracts entrepreneurs from across the globe.
Interested to know more?
Welcome to NL Job portal

Global expansion

Advise on work permits
Explore your options in the Netherlands
Learn what The Hague region has to offer for internationals and dive intro the Dutch life startup ecosystem.