Utrecht Region
Right in the middle of the Netherlands, you'll find one of the country's most thriving parts: Utrecht Region. The European Commission has ranked it as one of the most competitive regions in Europe for years now, and it is easy to understand why. Utrecht Region has excellent infrastructure, a high quality of life, forward-thinking cities, state-of-the-art research centres, and thriving med and tech ecosystems. And that's not all: Utrecht Region also has plenty of rich natural areas, such as the Utrechtse Heuvelrug, with endless scenic walking and cycle routes. Utrecht Region is truly the best of two worlds.
Quickly go to
Vibrant cities

Smart, healthy and sustainable

Life Sciences and Health

Artificial intelligence

Digital, media, and creative industries

You are welcome

Interested in Utrecht Region?

More about NL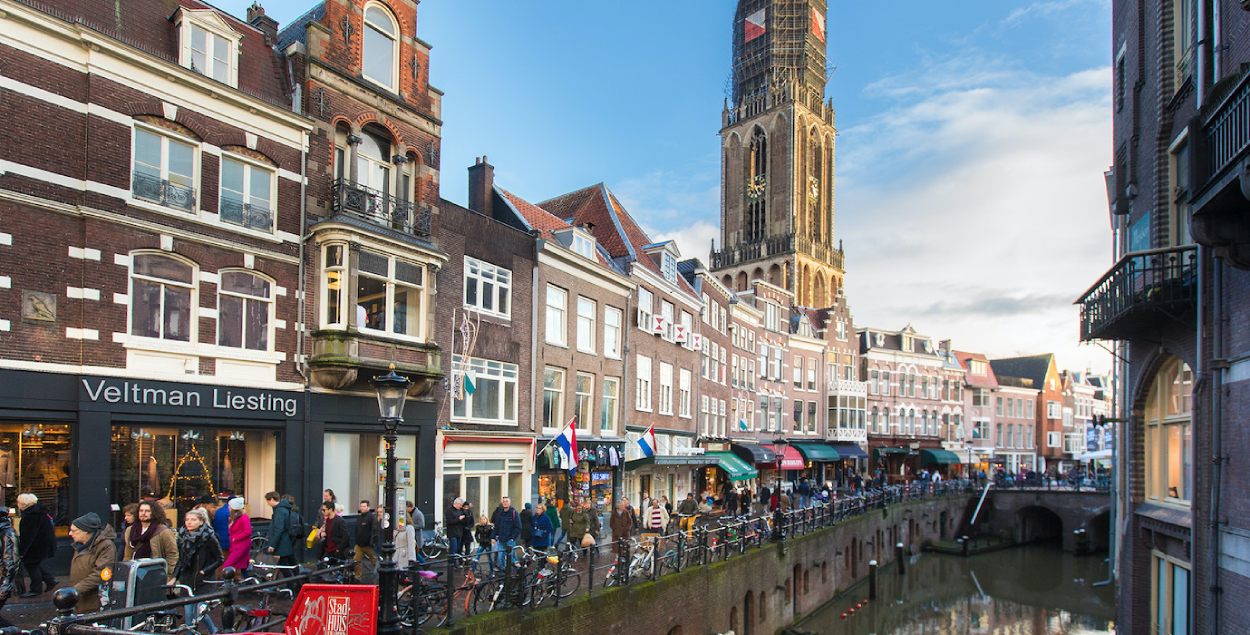 Utrecht Region consists of 26 municipalities and has more than 1,3 million inhabitants. Most people live in one of the three main cities: Hilversum, Amersfoort, and the ancient yet youthful capital Utrecht. Its inner city is a must-see, with old canals and outdoor patios everywhere, where you can enjoy excellent food, drinks, and good company. Utrecht University is one of the most prestigious in the country, and its many students contribute to a lively atmosphere. With its central location, rich history, diverse culture, green surroundings and constantly growing international community, Utrecht Region offers the complete package.
Smart, healthy and sustainable
The region of Utrecht is also known for its healthy, welcoming, and happy environment. In fact, Utrecht and Amersfoort have repeatedly ranked as the best cities in the country to live and work in. It is the most educated province of the Netherlands, and the region is smart in many other ways too. Utrecht is a frontrunner in the areas of green technology, sustainable cities, and urban mobility. It houses the largest train station in the Netherlands, the world's largest bicycle parking facility, and is building special cycling highways. No wonder the city was chosen as the most bicycle-friendly city in the world.
The region also has ambitious environmental goals. These include becoming energy neutral by 2030. And these plans are supported by Utrecht's network of knowledge institutions and researchers specialised in sustainability and the climate. The KNMI, Utrecht University, RIVM, Utrecht Sustainability Institute, and Deltares are just a few that call the province home.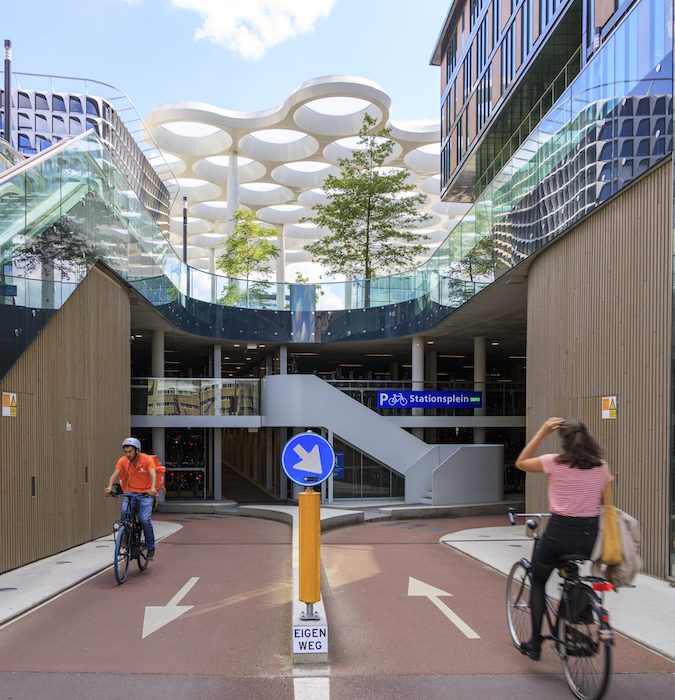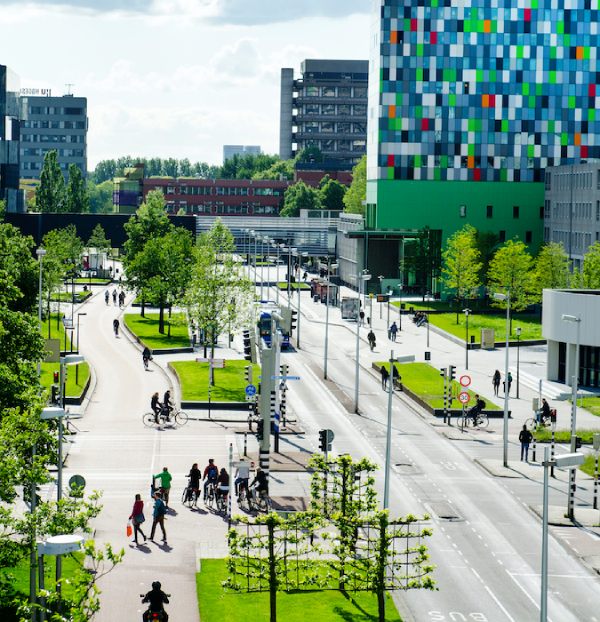 It's no surprise that cities in Utrecht Region are so great at healthy urban living: it has a thriving ecosystem in Life Sciences and Health where entrepreneurs, scientists, and researchers work closely together to help people live healthier lives in sustainable cities. Many of them work at Utrecht Science Park: a vibrant and stimulating location with universities, companies, medical centres, and other scientific organisations. It is a place where both large enterprises and innovative start- and scale-ups flourish. Some examples of the organisations based here are Danone Nutricia Research, Bioceros and Genmab.
Artificial intelligence (AI) will shape the future. And innovators in the Utrecht region know it. In 2021, the AI Hub Midden Nederland was established to encourage collaboration and knowledge sharing. It's here that around 800 companies put their heads together to develop solutions for tomorrow's world. They also team up with AI players outside the region and beyond the Netherlands. The hub also joins with the area's various universities and educational institutions to further ideas and move the industry forward. If you're looking to work in AI and new technologies, Utrecht is calling!
Utrecht Region's artificial intelligence startups include StackState, with clientele including IBM, Vodafone, KPN; and Simreka working for Rabobank and SAP Run Simple. Nori Health is another examples of a healthcare company driven by AI located in Utrecht Region.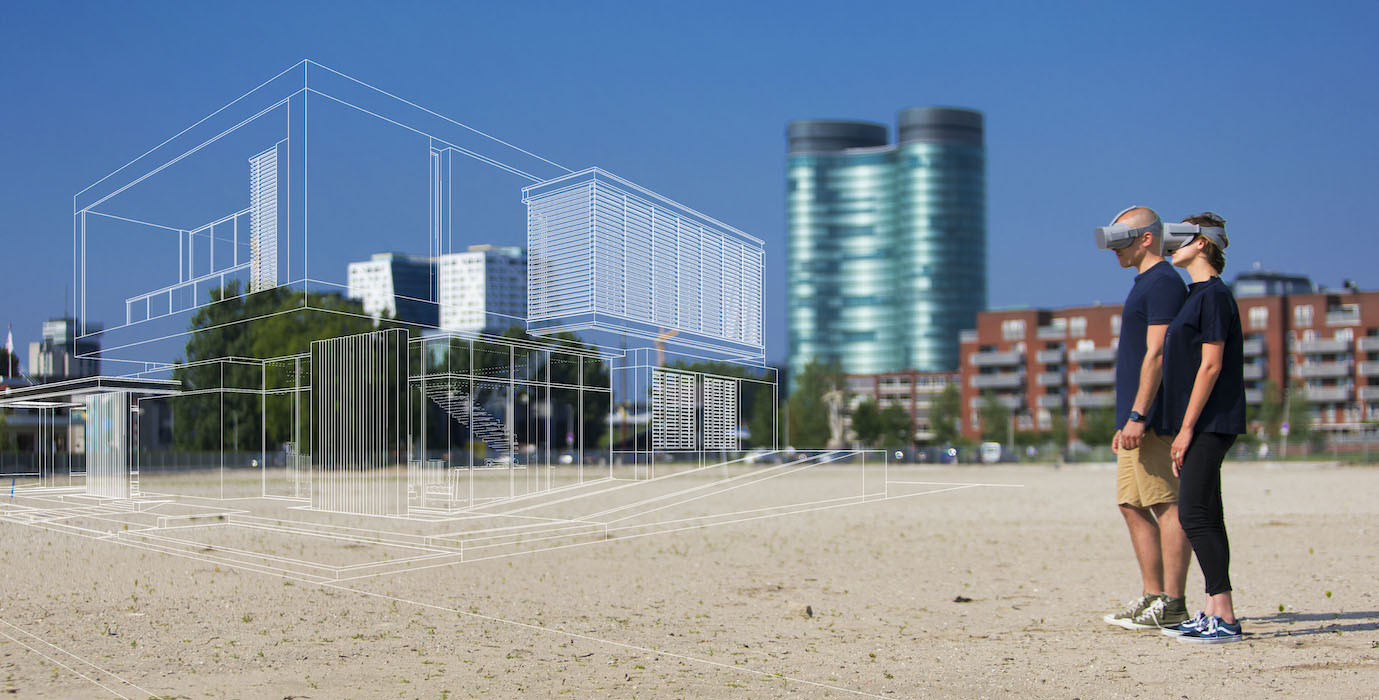 Digital, media, and creative industries
Creativity is celebrated in the Utrecht region. With an array of creative industries at play, the sector has offered over 13,000 jobs to talent in tech, media, and many other areas. Fun fact: in recent years the employment rate in this sector has grown by 19%. The city of Hilversum is also the media capital of the country, offering many opportunities. And knowledge institutions such as the University of Arts Utrecht (HKU), the Grafisch Lyceum Utrecht and the University of Applied Sciences are welcoming a new wave of creative talent.
Utrecht is also recognised for its IT industry. Large companies such as Capgemini, Fujitsu, VodafoneZiggo, and Oracle are located in the area. They profit from a highly skilled, multilingual workforce, an excellent business climate, and the region's connectivity. The future-focused mindset of the Utrecht region has also contributed to the area becoming a major hotspot in the gaming industry. Dutch Game Garden (DGG), based in the city of Utrecht, is a hub for game development with training facilities and award-winning gaming studios.
Do you want to be part of a creative and innovative community that values health, sustainability, and a pleasant and green living environment? You will find it in the heart of the Netherlands. Utrecht Region will welcome you with open arms, as there's always room for people who want to help make this world a better place.
The International Welcome Centre Utrecht Region welcomes you and helps you settle into your new life. Visit their website to learn about their free services. Utrecht Region hopes to welcome you soon.
Interested in Utrecht Region?
Jobs in Utrecht Region

Why live, work, study and do business in Utrecht Region

Information about the region