Recreation
The Netherlands offers plentiful options for weekends, holidays and all other times where you find yourself with a day off. Spend time in nature, become part of the country's active sports life, and immerse yourself in music, dance, theatre and food at the many, many festivals that are held each year.
Quickly go to
Nature & National parks

The beach

Festivals

Sports

Relevant websites

Discover what it's like to live in the Netherlands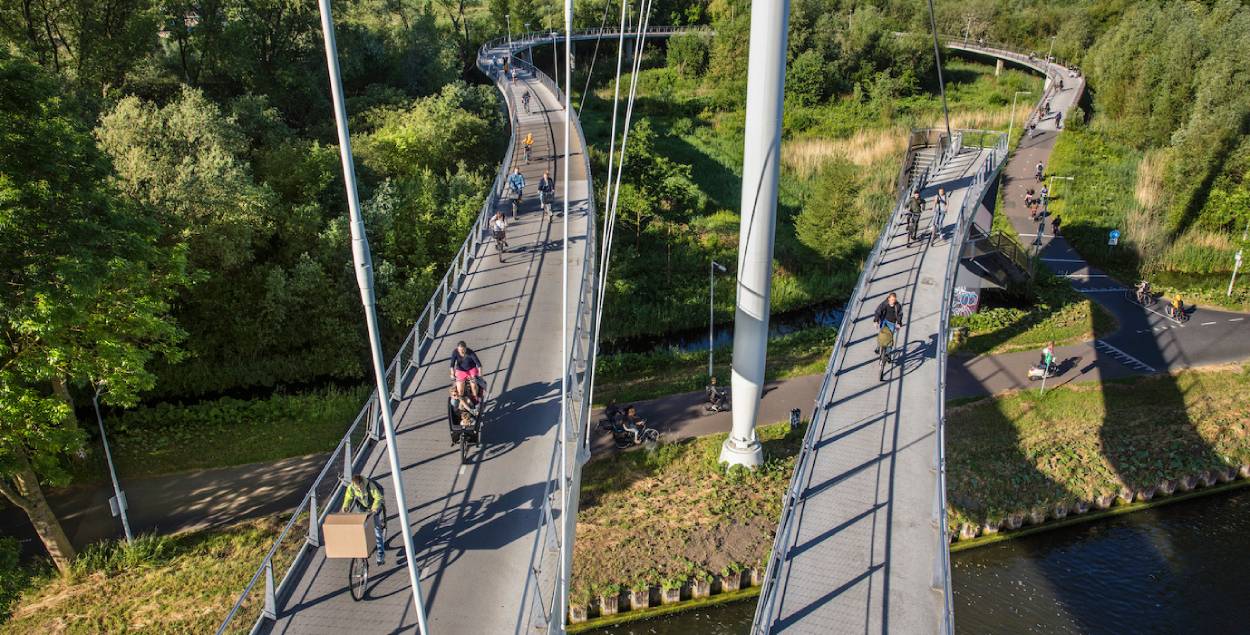 We're a small country, but we have an abundance of astounding nature to enjoy. The sea surrounds our nation and our coastline is dotted by dunes. The Netherlands is also shaped by smaller interweaving water bodies, such as lakes, ponds, and canals, as well as dikes and polders. This geography makes for unique landscapes and a lot of thriving ecosystems. Our protected national parks, with their dunes, forests, and heathlands, offer great escapes from busy city life. If you don't feel like searching for specific locations, you can always just go and explore – you'll be likely to find a peaceful, picturesque countryside spot.
Beautiful national parks can be found in any of the 12 provinces. Two that are definitely worth visiting are in North Brabant. De Loonse en Drunense Duinen is a fantastic combination of forests and dunes, while the Biesbosch is one of the most extensive freshwater wetlands in North-Western Europe. Other recommendations are the Utrechtse Heuvelrug, Lauwersmeer National Park in Friesland, and Zuid-Kennemerland National Park. Located near Haarlem, Zuid-Kennemerland is beloved for having sandy hills and thick woodlands as well as being home to several types of large mammals you can spot in the wild.
One of the loveliest examples of Dutch nature is De Hoge Veluwe National Park, in the country's east. Formed during the last ice age, the landscape encompasses sprawling heathlands, sand dunes, and enormous ancient forests. It's a place to see a lot of wildlife roaming freely over the many acres of diverse natural terrain. The park is so big, you'll probably need several days to explore it fully. If you enjoy cycling, you can use one of the free bicycles available all over the area.
Visitors who arrive in the Netherlands by air are often surprised by the breadth and beauty of our coastline. A range of great beaches stretch from the country's south-west to its northernmost tip: Scheveningen, Katwijk, Noordwijk, Egmond, and Zandvoort aan Zee are some of the best-known ones. And then there's the West Frisian Islands, known in Dutch as De Waddeneilanden: Texel, Vlieland, Terschelling, Ameland, and Schiermonnikoog. Best accessed by boat, they offer white beaches, sand dunes, and peaceful nature and are considered among the best holiday destinations in the Netherlands. The five islands close off the Wadden Sea, which is on the UNESCO World Heritage List for its unique geography and ecology. Famous for rich flora and fauna, it is the world's largest tidal wetland system, letting nature unfold undisturbed.
All around, there is plenty of fantastic nature to experience in the Netherlands. All you have to do is venture even just a bit outside the cities.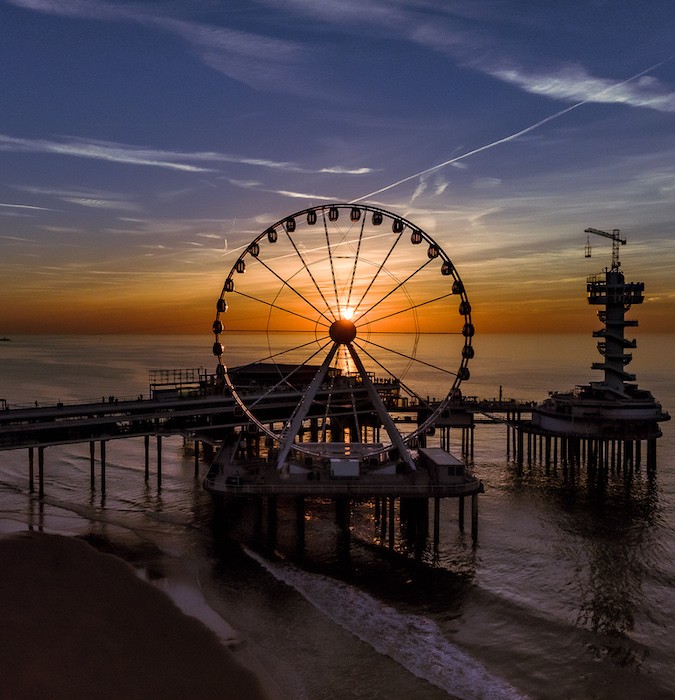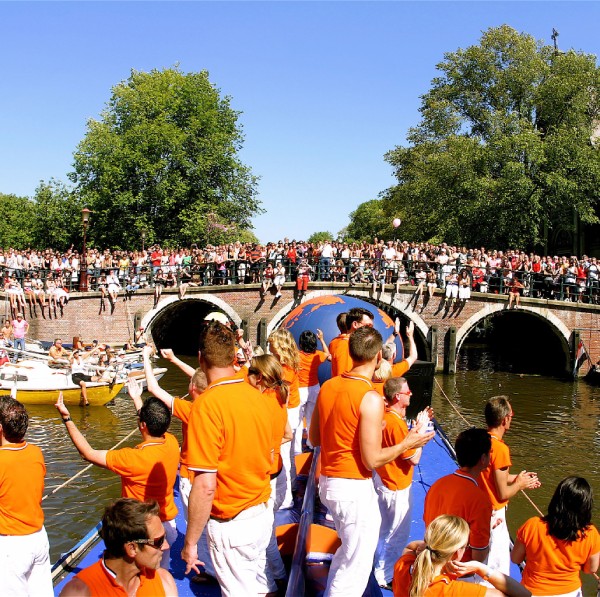 The Dutch like to celebrate, and the many festivals we hold each year cement this fact. Frequently held in bigger cities, most festivals are built around art or pop music. But from the Alkmaar cheese market to the diverse tunes of Bevrijdingspop in Haarlem, festivities vary. Since the weather isn't ideal for outdoor activities year-round (and that's an understatement), most festivals occur during summer. Along with your sunglasses, bring a rain poncho too.
People selling their household treasures (and also tat) in the streets, the colour orange everywhere, and celebrations on every corner. Welcome to King's Day, or Koningsdag in Dutch, the country's largest event. Annually observed on the 27th of April, this day honours the birthday of King Willem-Alexander – and is a huge celebration of Dutch culture besides. Each year the king and his family join the festivities by visiting a different Dutch village, where people line up to get a glimpse of the royals.
Dance music festivals have a long history, if not their very origin story, in the Netherlands. They also enjoy global renown – partygoers from all over gather in the Netherlands for festivals such as Mysteryland. Other Dutch festivals have more varied programming, including pop and indie. Best Kept Secret and Milkshake attract thousands of visitors every year. Perhaps the most famous is the immensely popular Lowlands. For three days each August, a 60,000-inhabitant community arises in the middle of the countryside, equipped with tents, ponchos and, above all, happy vibes. Lowlands hosts more than 10 stages, about 250 bands, acts and performances, plus dozens of food and drink stalls.
Aside from the Netherlands' many music festivals, there are film festivals (such as the documentary film festival IDFA), theatre and performance festivals (including the renowned Holland Festival), dance festivals, food festivals and much more. They come in all shapes and sizes year-round, with a peak in the summer. For an overview of annual events, visit holland.com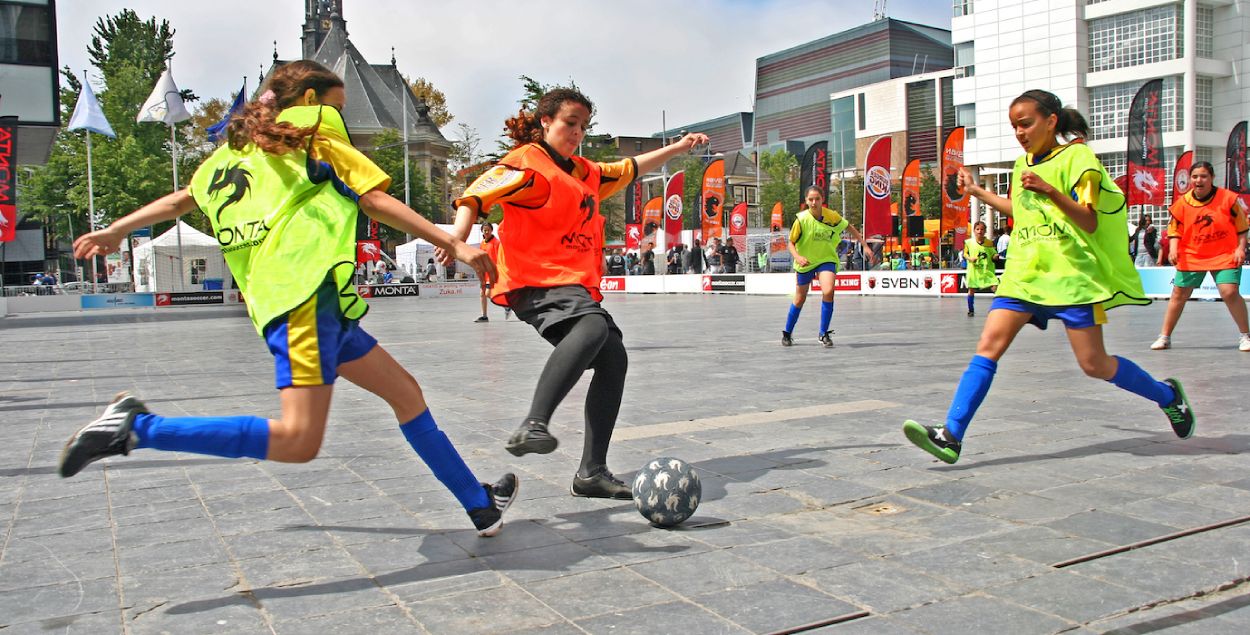 The Dutch are really into sports – both at the professional level and in everyday life, where many love staying active and keeping fit.
Dutch athletes are born into or nurtured by this passion for keeping fit. Our swimmers, our speed skaters and our racing cyclists in particular consistently do well in the Olympics and other competitions and championships.
The Dutch are also a true football nation. The 'total football' playing style we invented in the 70s is still world-renowned, and football players are our best-known athletic exports. With talent nurtured in the youth teams of Ajax, PSV and others, we've provided the football world with a fair share of Dutch talent. Just think of Johan Cruyff, Ruud Gullit, Dennis Bergkamp… the list goes on. Euro 88, when the Dutch men's team won the UEFA European championship, is still etched in our national memory. And we'll never forget summer 2010, when we made it to the FIFA World Cup final (only to lose to Spain).
We're also big in hockey. Our women's national field hockey team is the most successful in World Cup history, winning the title six times. Our men's team has won the World Cup three times and taken gold at the Olympics twice.
For many, the desire to work out and move runs deep. There is a strong culture of organised sports, and kids often join a sports club from as young as four, playing on a football team, taking a tennis class, or enrolling in a gymnastics course. Dutch parents not only want their children to exercise, but also to socialise and learn how to accept losses and discomfort. Kids often stick with their sport until their late teens, growing up with their team or class. If you're seeking the perfect sport for yourself or your child, just look up the Dutch sporting associations. Almost every single sport has such an association, ready to advise on which sports club could be the perfect fit for you.
Once young athletes head to college, their sporting habits tend to change. Leaving their hometowns, they quit football teams or tennis lessons and start working out. Dutch cities are filled with runners, bootcamp classes, and yoga studios. Gyms can be found everywhere, and smart gym pass apps have popped up, allowing you to mix and match workouts across multiple gyms.
Relevant websites
Government website

Organisation for sports in the Netherlands
Discover what it's like to live in the Netherlands