Amsterdam Area
The Amsterdam Area is a diverse and enjoyable place to live and work. Attracting talent from all over the world, the city is popular for its work-life balance, high standard of living, and array of cultural and leisure activities. In one weekend alone, you can explore world-famous art, seek out nature in the surrounding countryside, or practise your favourite sport. This diversity is also seen in the city's broad choice of living environments. From peaceful family neighbourhoods to city centre living, there's something and somewhere to suit everyone.
Quickly go to
Innovation and creativity

Working together

Discover the creative industries in Amsterdam Area

Leading research and businesses in fields that matter

A thriving ecosystem for life sciences and health

A remarkable sustainability drive

Clean energy transformations

Transport and logistics

Artificial intelligence (AI)

Finance and FinTech

Welcoming and convenient for internationals

Interested in Amsterdam?

More about NL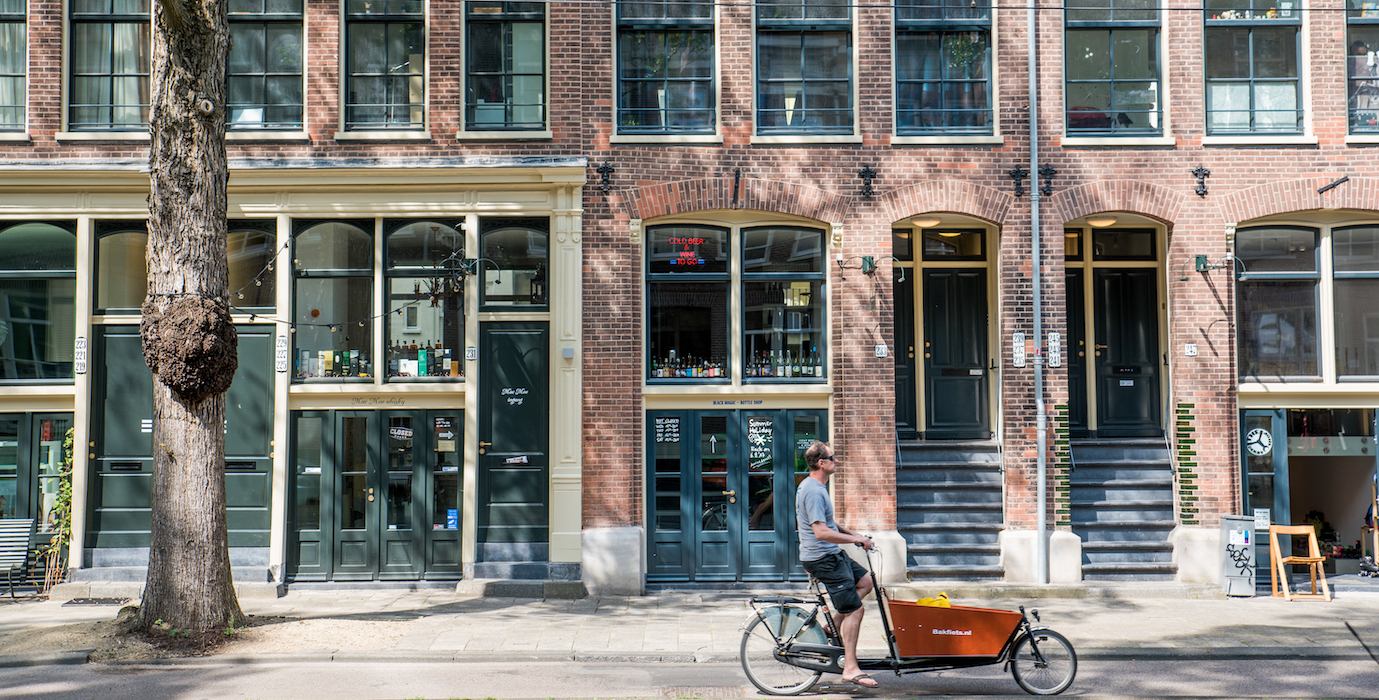 Innovation and creativity
Internationally, the Amsterdam Area enjoys a solid reputation as creative, open-minded, and entrepreneurial. Innovation is the beating heart of the city. Take a look at Amsterdam's impressive circular ambitions, for example, and its goals to become fully circular by 2050.
When it comes to academic and business accomplishments, the region takes the lead in a number of fields. From artificial intelligence and life sciences to sustainable architecture, fashion, and food, Amsterdam inspires. The city's welcoming nature and buzzing economic sectors draw in the very best talent from all over the world. Who knows? Your next career move might bring you here too.
Working together is something the Dutch have always done well. In Amsterdam, close collaboration across a variety of industries continually drives progress. It's due to this that the region has been tipped as a laboratory for the future. Change-makers, innovators, researchers, and learners make their way to the region to join the forefront of future innovation.
Discover the creative industries in Amsterdam Area
Creativity is bursting at the seams in Amsterdam. The region is both creative in nature and creative in its approach. Alongside an abundance of homegrown talent, the city has welcomed over 100 international company headquarters that employ upwards of 30,000 people.
Amsterdam's fashion industry alone consists of more than 100 fashion houses. From sustainable fashion solutions to digital apparel collections, the bar is always being pushed by the sector's talented professionals. The industry is profitable, too. Amsterdam's denim trade is worth approximately €500 billion per year!
The region's tech scene is also world-famous. Chances are, you've heard of a few success stories that found their origins in Amsterdam. Innovation hubs such as Amsterdam Science Park, Impact Hub, and SDG House are just a few locations where new ideas can spark, develop, and ignite.
Leading research and businesses in fields that matter
Knowledge, education, and business intertwine in the Amsterdam Area. The city is home to leading universities, research institutes, international companies, and government organisations. What's more, is that they're all on each other's doorsteps. Their close proximity within a well-connected region makes collaboration even more frequent. Together, different institutions work to shape the economic and social agenda for a smart, green, and healthy future. Amsterdam encourages this through its various 'innovation hubs' dotted around the city. Business, research and experts unite in these areas.
A thriving ecosystem for life sciences and health
The next ground-breaking discovery is always just around the corner. The presence of leading universities, academic hospitals, and research institutes has birthed a thriving life science and health sector in the Amsterdam Area. Forming part of this ecosystem are the Netherlands Cancer Institute (NKI) and the Netherlands Institute for Neuroscience. Here, the brightest minds collide to pave the way for new discoveries and developments.
A remarkable sustainability drive
A green mindset has pushed forward environmentally friendly policies in Amsterdam over recent years. Both businesses and residents are passionate about securing a more sustainable future. In its drive to operate fully circularly by 2050, the City of Amsterdam is eliminating wasteful processes and focusing on sustainable construction, transport, and procurement.
As a result, the entire region has become a hot zone for smart mobility solutions. These include vehicle sharing platforms and support for electrically-powered transport. A special focus is also placed on sustainable solutions in industries such as fashion and agriculture.
Clean energy transformations
The City of Amsterdam is committed to a greener way forward. Their goals include reducing C02 emissions by 55% by 2030 and by an inspiring 95% by 2050 (compared to figures from 1990). Additionally, by 2040, Amsterdam wants to say its final goodbye to the use of natural gas.
Helping the region to achieve these goals are experts in tech, data science, artificial intelligence, and many other sectors. This journey involves startups, with their sleeves rolled-up attitude, alongside well-established industry giants such as energy leaders Schneider Electric, Vattenfall, and Vandebron. As future-focused thinkers, these industries are always looking to welcome fresh faces and new ideas.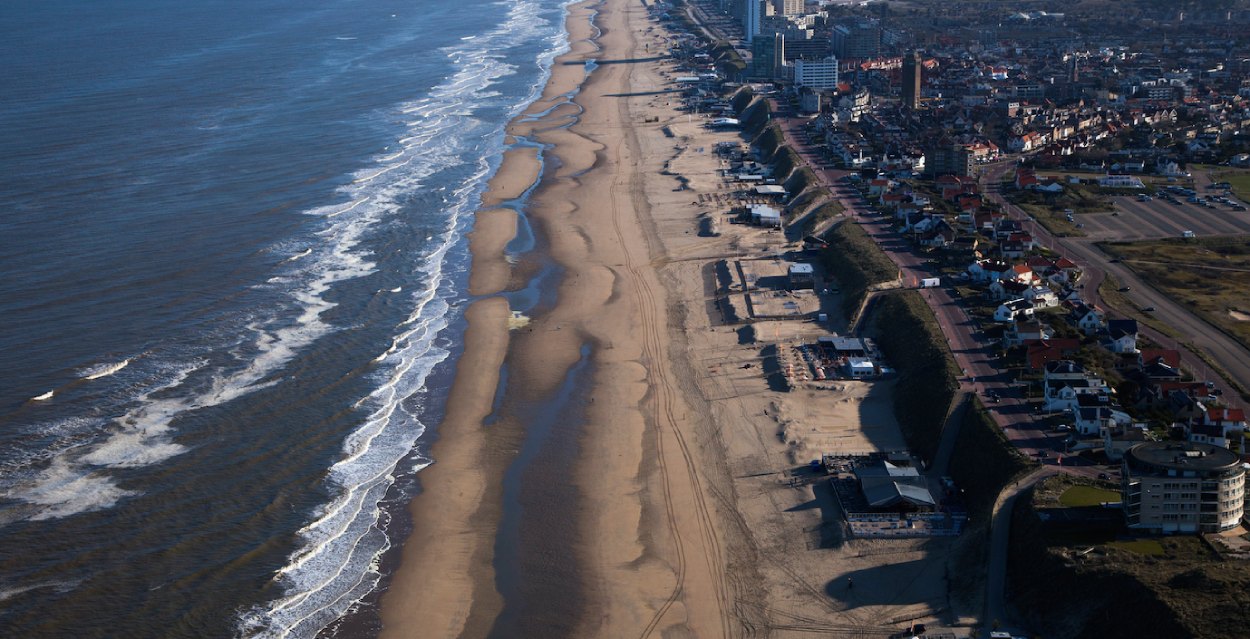 Considered the gateway to Europe, Amsterdam's transport and logistics sector thrives in the region. The city's strategic location means that 500 million consumers are just a port call away. Amsterdam Airport Schiphol,the Royal FloraHolland Greenport and the Port of Amsterdam all offer easy access to the market. This, coupled with a sophisticated high-speed rail network, means that the Netherlands is regarded as one of the most well-connected countries out there.
Both logistics and aerospace companies are drawn to Amsterdam. In fact, more than 400 transport, logistics, and warehousing companies have been set up in the area. Heard of Boeing , GE Aviation, or Gulfstream Aerospace? These are just a selection of the aerospace big-names that have also moved operations to the region.
These companies are helping support sustainability goals and the shift to cleaner energy too. Neste, an industry leader in sustainable aviation fuels, has an address at Amsterdam's airport. Elsewhere, renewable fuels, investments, and technological advancements are helping to further decarbonise the logistics sector.
Artificial intelligence (AI)
Although artificial intelligence is growing on a global scale, it's Amsterdam's unique approach to the field that sets it apart from the rest. AI innovations originating from the Dutch capital are often human-centred and focused on ethical practices. Initiatives such as AI Technology for People is geared to support the city by distributing AI technology responsibly.
Additionally, Amsterdam is overflowing with talent in this sector. The city's two major universities offer courses in AI. Students are encouraged to collaborate with businesses to apply their studies to real-life scenarios. A number of academic labs offer support for this such as Qualcomm-QUVA Lab, ICAI, and UvA-Bosch DELTA Lab.
Amsterdam's financial sector is built on strong foundations that are left unshaken to this day. The Amsterdam Stock Exchange, established in 1602, is still active and lies at the centre of the region's finance ecosystem. Over 50 global banks have offices in the area. These include Norinchukin, the Bank of Tokyo-Mitsubishi, and the European Investment Bank (EIB), to name just a few.
Paired with a bustling tech scene, Amsterdam's fintech sector has grown to be formidable. The city has produced several startups that reached unicorn status. Household names, Adyen, Mollie, and bunq, began their growth journeys here.
Welcoming and convenient for internationals
Thanks to its open-minded and forward-looking character, the Amsterdam Area has always been a magnet for international talent. More than 3,300 international companies are located here, plus almost 2,000 startups and scale-ups. Amsterdam also prides itself on being home to a highly diverse population: of its 2.5 million inhabitants, 176,000 are internationals and residents of more than 150 different nationalities live in the region. The average Amsterdammer speaks 3.2 languages, with an excellent command of English to add to most Amsterdammers' native Dutch.
And Amsterdam offers a warm home to many international communities, providing plenty of special events and celebrations, international schools, multi-lingual doctors, services and other facilities.
The Amsterdam Area has always been one of the most forward-looking, entrepreneurial, and creative regions in Europe. This spirit of openness and innovation has made Amsterdam a place where people from all over the world can find a home.
Interested in Amsterdam?
One-stop-shop service for international newcomers in the Amsterdam Area

↓ PDF

Explore Amsterdam's startup and scaleup ecosystem

Network for data- and AI-driven innovation

Join Amsterdam's impact entrepreneurship ecosystem