Maastricht
Vibrant, cultural, historic Maastricht. Living and working in the longest inhabited and southernmost city in the Netherlands is a special experience. Its Roman and Medieval-era architecture, the iconic Meuse river, and the surrounding green hills of the Limburg countryside are just some aspects that make Maastricht a one-of-a-kind place. With a world-renowned university and proud history as the birthplace of the European Union and the Euro, the city is also proud of its international reach. Oh, and for all the sweet tooths out there, Maastricht is home to (arguably) the tastiest pie in the world: the Limburgse vlaai!
Quickly go to
International allure

Brightlands and innovation

Trending industries

Quality of life

Interested in Maastricht?

More about NL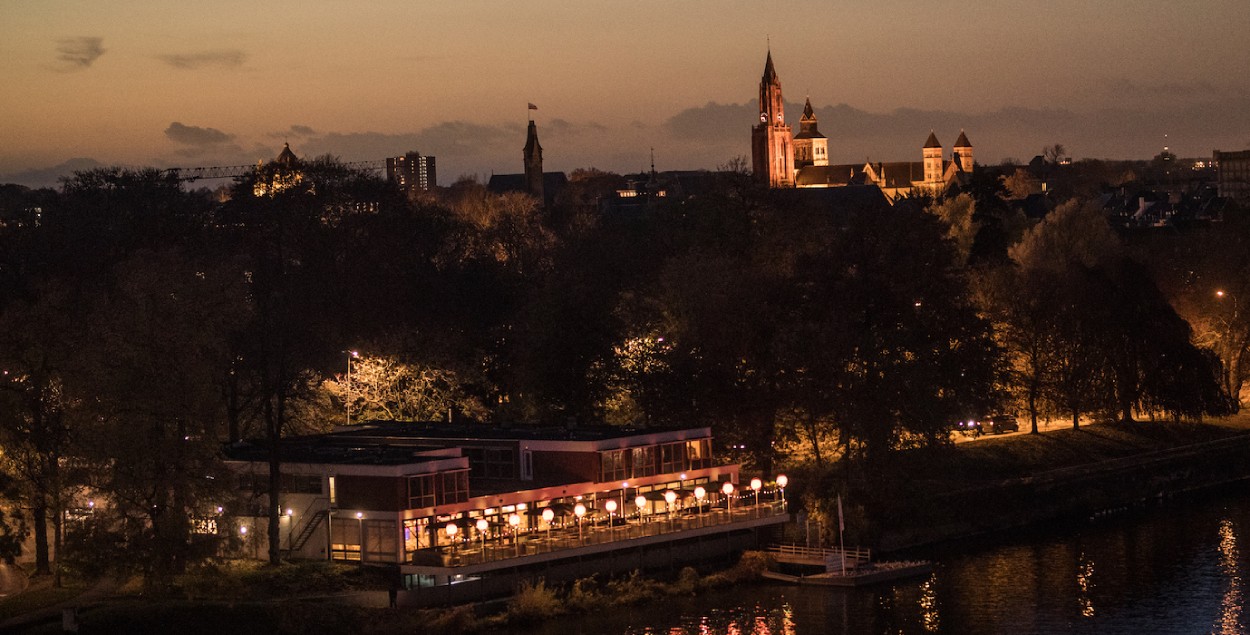 Maastricht lies in the heart of Western Europe. In fact, it's so close to the border that you can grab your bike and easily cycle to Belgium or Germany. As a cosmopolitan city, easily reachable by surrounding countries, you'll hear a mix of languages in Maastricht. English is widely spoken, but out and about you may also hear people speaking French, German, Italian, and Spanish.
Looking for a well-connected spot to find your feet in the Netherlands? If so, Maastricht could be the perfect choice. Lively cities such as Brussels, Amsterdam, Rotterdam, Cologne, Dusseldorf, and even Paris, are less than a few hours away by car, train, or plane.
The international allure of Maastricht is also reflected in its demography. There is a large international community amongst the city's 135.000 inhabitants. Global companies that have settled along the Meuse River attract professional talent from all over the world. And, housing the most international university in the Netherlands, Maastricht University welcomes scores of international students. Fun fact: 50% of its student population are from countries outside of the Netherlands.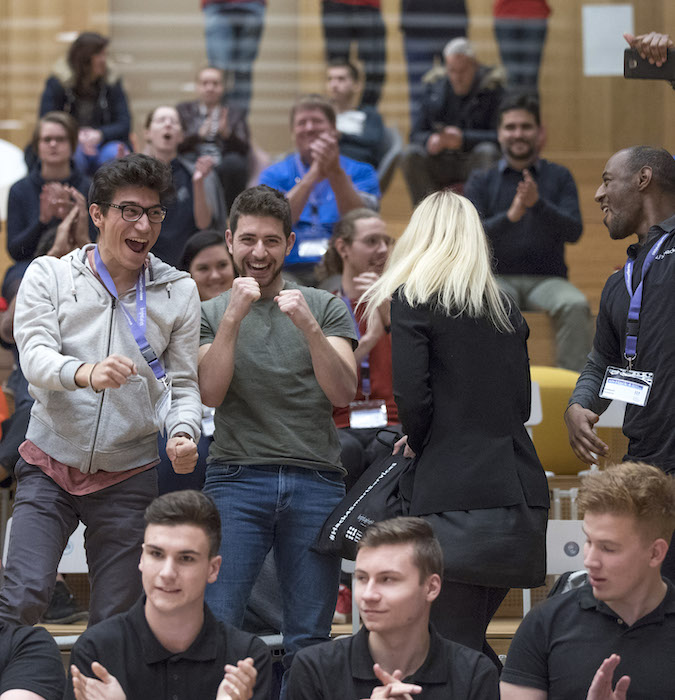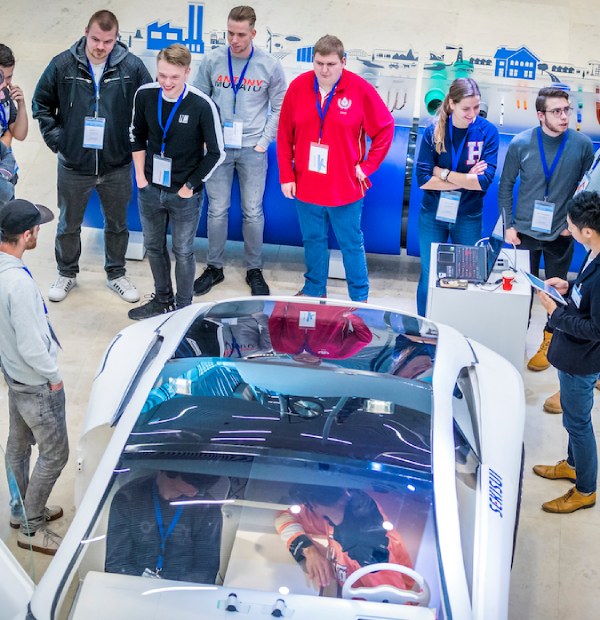 Brightlands and innovation
Maastricht is no stranger to knowledge and innovation. The University of Maastricht, for example, works closely with small businesses and large companies in the region such as DSM, Medtronic, Rockwool, and Canon. These partnerships tighten the ties between education and the employment market. It's this relationship that results in many exciting work and study opportunities.
At the centre of the region's knowledge economy is Brightlands. Over four campus locations, experts in business and science collaborate. Their work is resulting in ground-breaking developments in a variety of sectors, from circular chemistry, health, and agrifood to data science and intelligent digital services. On-site, almost 30,000 people work on innovations that will help define tomorrow's world.
Looking to work among industry leaders in energy and circularity? Brightlands has plenty to offer. The site's industrial park has welcomed just shy of 150 companies including multinationals such as Arlanxeo, AnQore, DSM, Fibrant, OCI Nitrogen, and SABIC.
Meanwhile, Brightlands Maastricht Health Campus offers countless opportunities for those in the health sector. Maastricht University Medical Center+, which includes The Faculty of Health, Medicine and Life Sciences of Maastricht University and The CARIM School for Cardiovascular Disease, offers exciting possibilities for researchers, scientists, and other healthcare and life sciences professionals.
Whatever your speciality or background, there's always space at Brightlands for new talent.
From art and design to film, fashion, and music, creativity runs freely in Maastricht. For students of art and design, The Jan van Eyck Post–Academy for Art and the Rijksacademy offer some of the best talent development programmes in the world. If fashion is the fabric of what you do, check out Fashionclash. This development platform welcomes fashion designers from all corners of the globe. At the same time, The Conservatorium Maastricht helps the next generation of musical talent. Over 75% of their participants are international students.
Alongside its thriving creative industries, Maastricht is also making noise in the tech world. A community of researchers, students, and entrepreneurs gather at the Artificial Intelligence Brightlands Smart Services campus in nearby Heerlen. Here, bright minds collaborate on the latest developments in AI.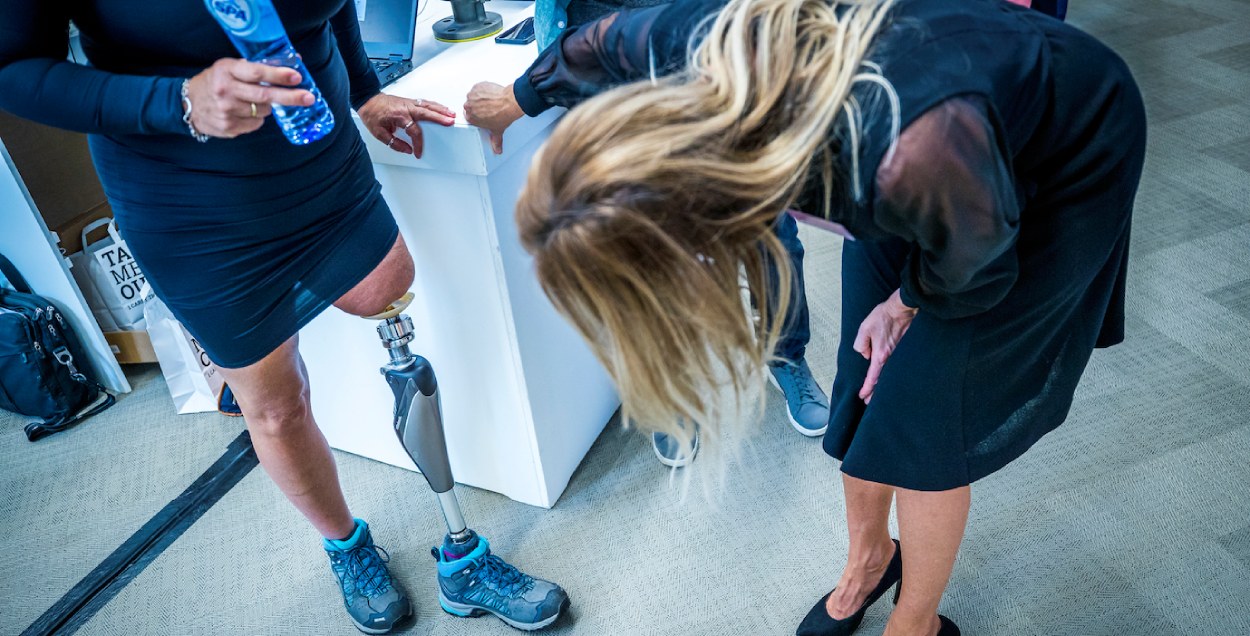 Art, food, shopping, or music: there's never a dull moment in Maastricht. People travel from far and wide to discover the city's cultural offerings and leisure activities. Look up the most popular places to visit in the Netherlands and you're sure to find Maastricht on most, if not all, lists of recommendations.
Locals and visitors can explore world-famous art fairs, such as TEFAF, applause-filled theatre shows, Michelin-starred restaurants, and the best shopping outside of the Dutch capital. For music enthusiasts, the city erupts into sound in July. Notably, thousands of people travel to feel the magic of violinist André Rieu, who performs live at the charming Vrijthof square.
Looking to explore new opportunities in the Netherlands? Think about adding Maastricht to your list for consideration. It's a region with an international mindset where people truly respect the quality of life on offer. Maastricht is also a place where people are excited to work together and across borders. In short, it's the ultimate place to grow!
Interested in Maastricht?
Four innovation campuses in Limburg

Expert advice, services and guidance for expats