Dutch weather
Dutch people love to talk about the weather. Cloudy, rainy days are no exception, and don't bet on wearing shorts all summer. But equally, the long summer evenings are a great excuse for getting out of doors. And you'll see Dutch people of every age out in the parks and on the café terraces as soon as the sun makes an appearance.
Quickly go to
A temperate climate

The weather through the seasons

What to wear

Words of advice

Discover more what it's like to live in the Netherlands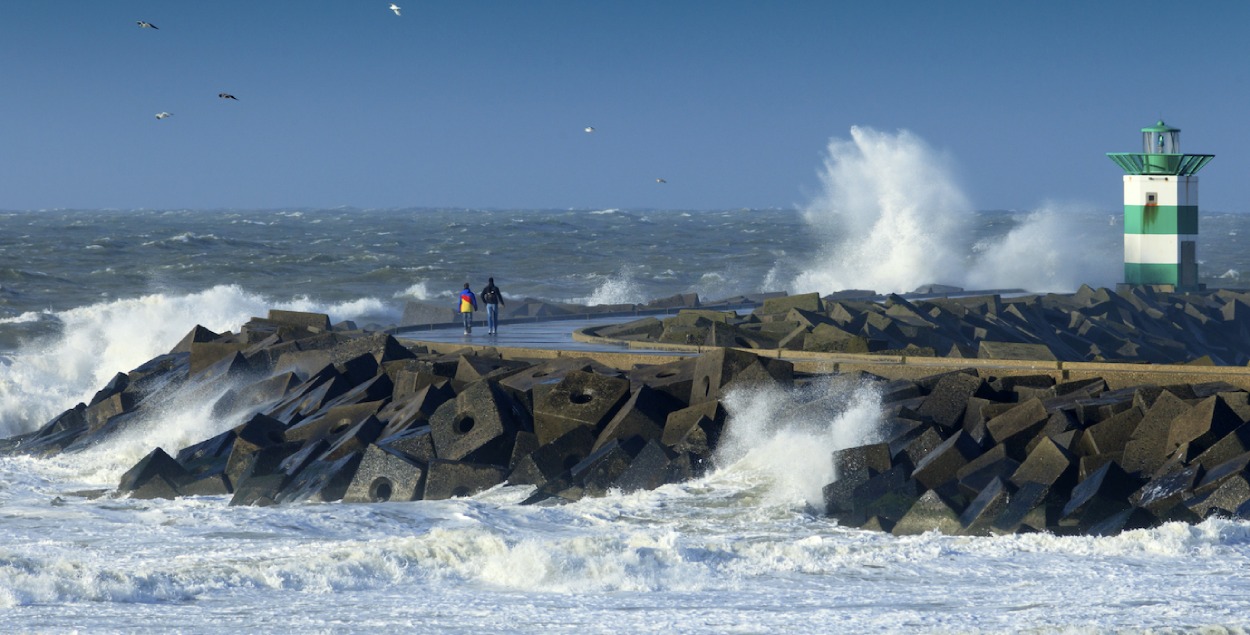 The official terminology for the Dutch climate is 'temperate': extreme cold or heat are quite unusual. Influenced by the North Sea and the Atlantic Ocean, summers are relatively cool and winters are moderate. In summer, highs typically range between 21 and 26 degrees Celsius. But as soon as the sun comes out, the café terraces are flocked with sun seekers and there are plenty of places to take a refreshing dip, ranging from urban beaches to lakes and the seaside.
During the winter, you'll need raincoats as often as gloves and hats: it could be 10 degrees and raining or below freezing and icy. Either way, winter is a beautiful time of year: the canals twinkle with reflected lights, stands selling oliebollen (a doughnut-like pastry) and ice rinks pop up all over the place, and Christmas lights punctuate the night sky. And while it doesn't happen often, if you're lucky you'll experience frozen canals – complete with droves of people donning their skates and taking to the ice. As sports spectators will know, this is a true ice-skating nation.
It goes without saying that the Netherlands is a relatively small country. As a result, there's not much climate variation from region to region, although the influence of the sea is felt less the further inland you are. You'll also likely notice strong winds thanks to the flat landscapes that are so characteristic of the country.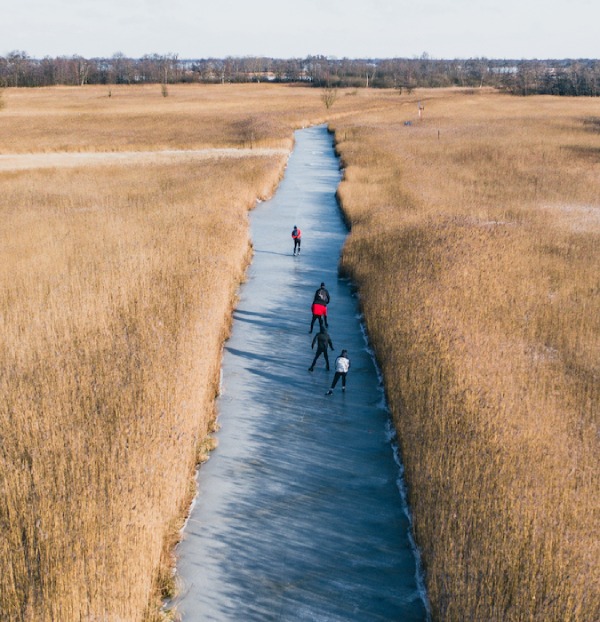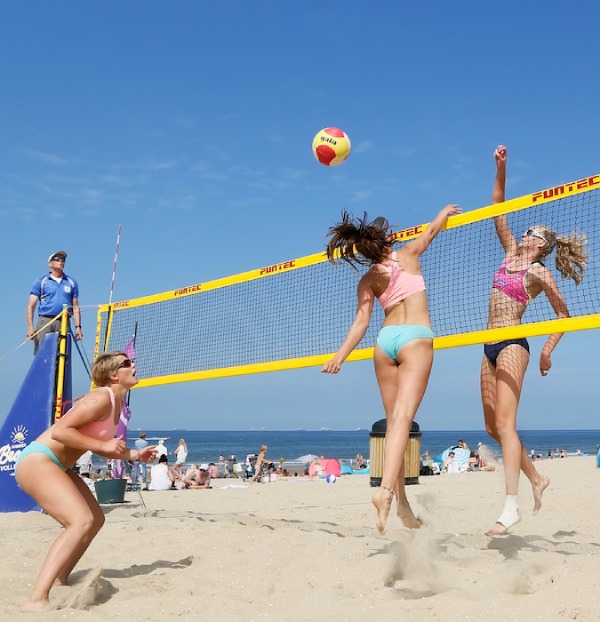 The weather through the seasons
Much of the country is below sea level, and is criss-crossed by a network of rivers, lakes and canals. All of which means that the air is relatively humid all year round. You'll often experience mist and fog, especially in late autumn and early spring. The yearly average rainfall adds up to 77 millimetres (3 inches), and rain can be expected in all seasons, although the summer months are generally drier.
Although the Dutch often complain about the weather, especially when it's pouring with rain, they genuinely appreciate the temperate climate in general. Year-round, you'll find people jogging and cycling outdoors, as well as commuting by bike. Yes, including when it's raining cats and dogs (or steel pipes, as the Dutch would say) and even in the snow!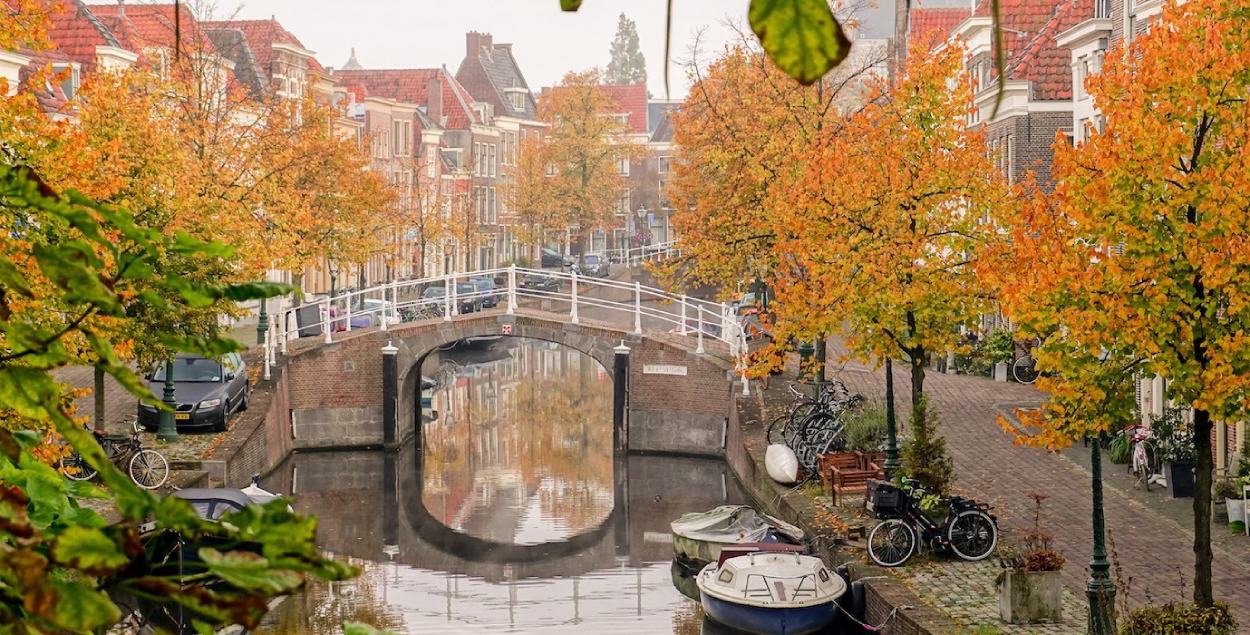 "There's no such thing as bad weather – only unsuitable clothing," is an expression that is more than apt for the Netherlands. In a country that can frequently experience four seasons in one day, layering is key. Lightweight pieces work well in summer, while the winter asks for warmer and waterproof clothing. But carrying an extra layer and a foldable umbrella is a good idea at any time of year.
If you're used to lots of sun in your home country, the typical Dutch weather (mild, damp, windy) may take some getting used to. But it's not all bad news. The Dutch concept of gezelligheid comes into its own during autumn and winter: cosy up at home with a blanket and a mug of something hot and sweet, or meet up with friends in age-old, traditional cafés and pubs while you escape the rain and the cold.
If you do decide to brave the elements, don't forget to check the Buienalarm or Buienradar apps. These innovative solutions will let you know when to expect a downpour, so you can either avoid or prepare for it. And remember: sunnier days are – probably – coming.
Discover more what it's like to live in the Netherlands