Relocating for the Dutch quantum computing ecosystem
Alexandra Pinto Castellanos arrived from Colombia only last year, March 2022, but is already contributing to the semiconductor industry in the Netherlands through her innovative company, Hoursec. A physicist by profession, she has always worked in the machine learning and computer science community, specifically in the semiconductor industry. As a founder and CEO of Hoursec, Alexandra's story highlights the details of how an entrepreneur experiences setting up a company in the Netherlands. She also has a lot to share about her field and the practices in her industry.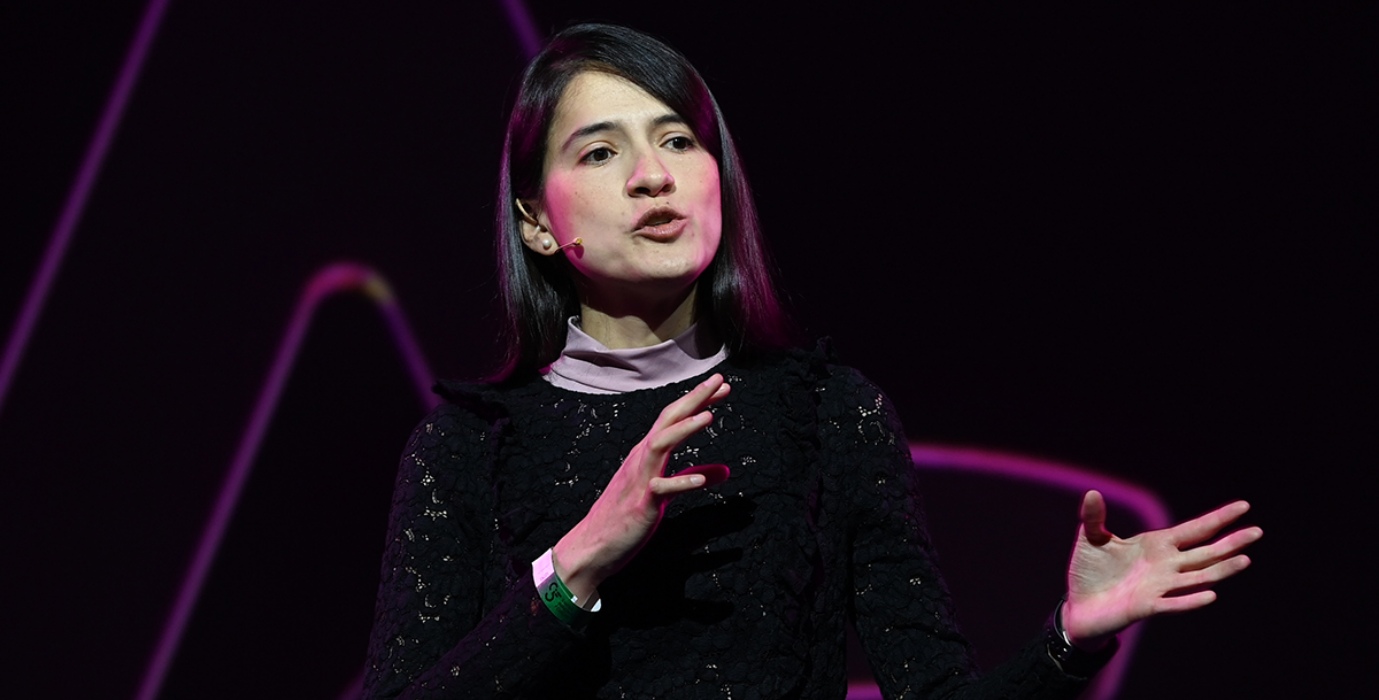 Hoursec: From Hours to Seconds
The company's name is Hoursec because we reduce the time required to perform a computational process from hours to seconds. We are licensing our hardware and software co-development solutions for specific manufacturers - FPGA and ASIC. Our goal is to speed up computations on these chips. Our solution is sustainable as it reduces the energy consumption of these chips by around 3000 times. It also protects the privacy of our customers since the data needed is used in 80% of cases, eliminating the need to transmit all this information to the cloud. Thus, by substantially reducing energy consumption and with off the cloud data analytics, our product has an added value for privacy and sustainability.
We initially set up our business in Switzerland, but as we expanded, we reached a point where the business had grown to a size that a country like Switzerland could not accommodate due to the limitations in the field. Traditionally, Silicon Valley in California is considered the go-to place for tech companies. However, we wanted to bring about change and be innovative. We then considered options like the US and Norway, but the Netherlands emerged as the best choice after conducting thorough research as we realised that the Netherlands is strategically located in Europe, with Amsterdam being a significant airport for easy travel. We are still connected to Switzerland, so we have a presence in both countries, which is a beneficial combination for the semiconductor industry.
The main goal for coming to the Netherlands is the vast ecosystem for quantum computation, which is our target market. The first quantum computer in Europe was built here in Delft, and the Quantum Delta initiative provides a thriving environment that we definitely want to be a part of. The semiconductor industry in the Netherlands is one of the most advanced in the world, which
was a big motivation for us to come here. Networking has been crucial in discovering business opportunities in the country. Attending events, connecting with people, seeking advice, and being part of a community have been instrumental. Some people are eager to help and provide information and introductions to relevant partners. There are also international events, such as those organised by the European Space Agency, which take place in the Netherlands, providing us with exposure to diverse business opportunities and potential partners without the need for extensive travel and accommodation expenses.
To establish our headquarters, we chose Rotterdam, as it offers good grants for data centres. Rotterdam also has a strong focus on sustainability, and even though other cities like Delft and Eindhoven are better for technical issues, we needed a location with more business development opportunities, which Rotterdam has proven to provide. We have met visionary business developers and interns from institutions like Erasmus University interested in working with us.
"Thankfully, there are places like the Netherlands where we can focus on innovation and science."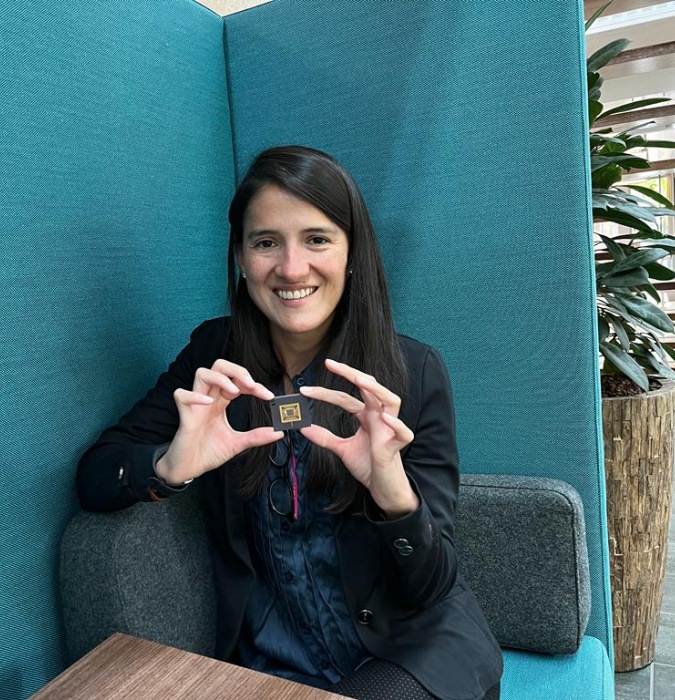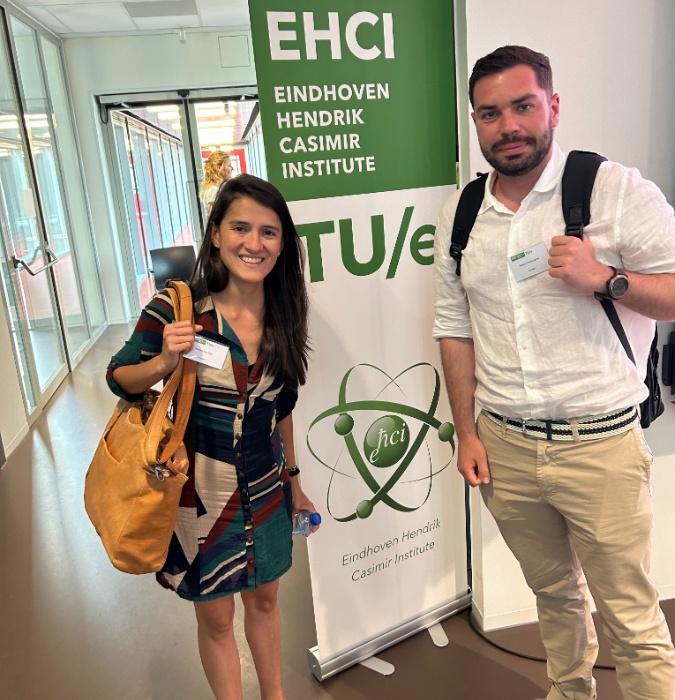 The Semiconductor & Quantum Computation Ecosystem
In my opinion, the Netherlands' semiconductor industry and quantum computation ecosystem are the best in the world, despite the common belief that Silicon Valley is the best due to investment opportunities. While it's true that investment in the semiconductor industry in the Netherlands may not be as strong, especially for startups, in terms of manufacturing facilities and talent, it is top-notch. If there were more investments in this industry, the Netherlands could truly be the best in the world.
Sadly, my country, Colombia, doesn't have an industry at all. In countries like the Netherlands, Thailand, and Malaysia, the science and industry sectors are quite advanced. But in Colombia, there is nothing to do when it comes to fabricating chips or even conducting scientific research. It's quite challenging to be a physicist there, as people don't even know what a physicist or an engineer is. In most cases, having a high school education is considered enough to be an engineer. Thankfully, there are places like the Netherlands where we can focus on innovation and science.
Creating Memories in the Netherlands
I have many good memories of living in the Netherlands. The abundance of natural places, such as forests and cities, within close proximity, is something that stands out. Just a ten-minute drive or a 30-minute bicycle ride can take you to forest areas. I particularly remember the King's Day celebration last year, which was a huge celebration and a lot of fun. People in the Netherlands are generally relaxed and laid-back, making it easy to have a good time here. I also have fond memories of a cycling road trip I took with a canoe, exploring the beautiful waterways. It's a romantic and special experience. One peculiar Dutch habit I have noticed is that many people in the Netherlands do not have curtains or keep them open at all times in their homes.
"People in the Netherlands are generally relaxed and laid-back, making it easy to have a good time here."
Hoursec plans to expand. The choice of countries depends on investment opportunities. We may establish a branch in Belgium due to the presence of good manufacturers and research institutions. If we receive investment from Silicon Valley in California, we may also consider establishing a presence there. However, for now, expanding to Asia is not possible, but we see opportunities there in the future.
For people considering moving abroad, I would say that many of us may feel intimidated by the language barrier and international exposure. It's not easy for us to learn a language or pronounce it perfectly. But I would say that maybe we just need to be a little bit more brave and ask for advice a lot. People are generally compassionate and willing to assist, especially in Europe. Through knowledge, perseverance, and bravery, Alexandra has set up her own company with ambitious plans. Hoursec is already proving to be innovative with its efficiency and sustainability goals. By moving to the Netherlands, Alexandra has found an atmosphere that provides the needed resources, talented individuals and is filled with people that are more than willing to help. Thus, an entrepreneur's mind mixed with a conducive environment can yield companies that can greatly contribute to the industries and transform the existing operations into more sustainable practices.
Interested to know more?
Hard- and software computing company

Welcome to NL job portal

Startup visa facilitator
Explore your options in the Netherlands
Discover the Dutch sector of high-tech systems, quantum computing, living and working in The Hague / Delft region, and the startup & tech ecosystem.