Founding InsectSense in Wageningen
Aria came to the Netherlands from Iran with a Dutch startup visa to launch his venture, InsectSense. The startup operates in deep tech with an aim to become a front-runner in developing innovations inspired by insects within the Agri-food and health industries.
He was able to utilise one of the world's leading agri-food environments to create an innovative startup, recruit international talent and benefit from the leading agri-food research environment in the Netherlands.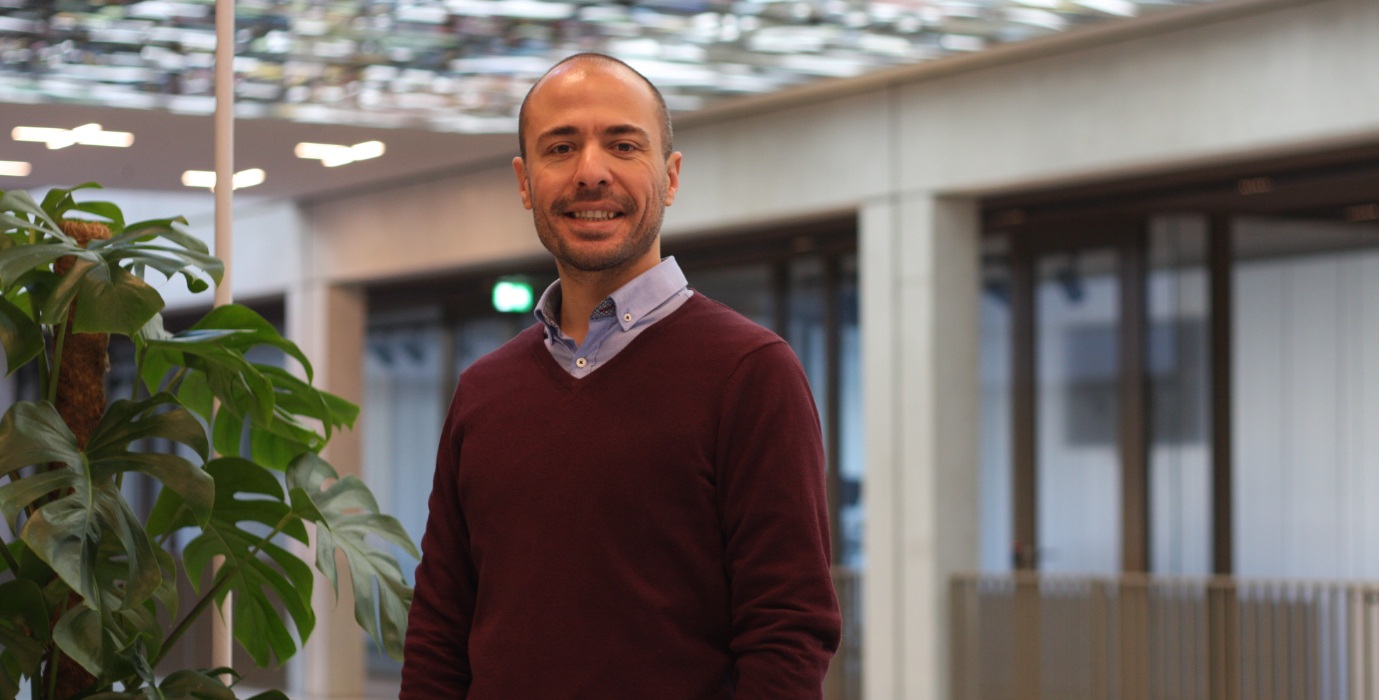 Why did you choose to set up your business in the Netherlands?
The Netherlands is known across the world for its agricultural products sector, as well as electronics, thanks to Philips and other organisations. The Netherlands was the fourth most innovative country in the world in 2019. Moreover, for me, the position of the country was very important. I chose the Netherlands and specifically Wageningen, to build innovations inspired by insects. The Netherlands is a tiny country but is quite strong in the agricultural domain and is very open concerning innovation.

The Wageningen University and Research (WUR) is ranked as the number one campus in the world in the agri-food domain, which is why I set up here. For me, this was very, very important. If I want to grow big, I need to grow next to big names. Business is about networking which helps with visibility, reputation and growth. I also need to have access to brilliant researchers, so Wageningen is the perfect place for me to be.
What's your experience like with the visa regulations?
In the beginning, my startup visa application was rejected, but with the support of Facilitator OOSTNL, and by further providing more documents, they accepted it. Later when my startup grew and we received pre-seed capital from RVO, we started hiring more people. One of these was non-European; for him, we applied for the essential personnel visa which went quite smoothly. There are people at RVO (Netherlands Enterprise Agency) who helped us on this path very well.
What do you value most about the Dutch ecosystem in your sector?
What I like in the Netherlands is that they value innovation a lot, but also they act to further promote and even grow it. The Netherlands provides a lot of subsidies and grants, even for different phases of ideas and startups. These grants and subsidies boost collaboration between smaller startups and SMEs, or between startups and research institutes or corporations.
The policies in the Netherlands help startups further develop their research and even help them become market ready and make innovation accessible. They help a lot with, for example, creating and developing innovation, whereas, in my country of birth, this is not normally the case. Innovation was not supported much in practice, and corporations were not very open about such collaborations.
What would you tell people who are thinking about starting their career in the Netherlands?
I would say to researchers, innovators and entrepreneurs, to anyone who wants to apply their ideas and skills and to create a difference in the world, the Netherlands is a great destination for you. Of course, you have to do your part by working hard, building a network, understanding cultural differences, thinking, talking, communicating, and doing business.

From Aria's story, it becomes clear that the Dutch ecosystem is there to foster innovation. Aria was able to use his skills, knowledge and ambition to benefit from an environment that not only values innovation but also promotes it through strategies and policies that make the Netherlands one of the most innovative countries in the world.
Aria was also able to use the essential startup personnel visa to recruit talent from across the world. This strategy is essential for any startup that aims to create innovation in deep tech, given that it requires a highly specialised set of skills.
His story makes clear that the Netherlands is set up in a way that allows entrepreneurs to innovate and bring that innovation to the market in more direct ways than anywhere else in the world.
Interested to know more?
Welcome to NL Job portal

Startup

Startup visa facilitator
Explore your options in the Netherlands
Learn more about living and working in Wageningen region and what the Agri &food sector in the Netherlands can offer you.