Building my creative business
Yeun Kim is a startup founder based in the Netherlands. Her story is an example of how international graduates in Dutch Higher Education institutions can find ample opportunities right here in the country. After a student graduates, they are given the opportunity to find a job using the orientation year visa. After successfully finding a research assistant position, she decided a better path for her would be to found her own startup.
The story of her startup highlights that graduates are not limited to traditional employment options if they want to build a life in the Netherlands. Instead, one path is to use the country's developed startup ecosystem to start their own businesses. In other words, even if a graduate has no job after graduation, there are still plenty of opportunities in the country for them.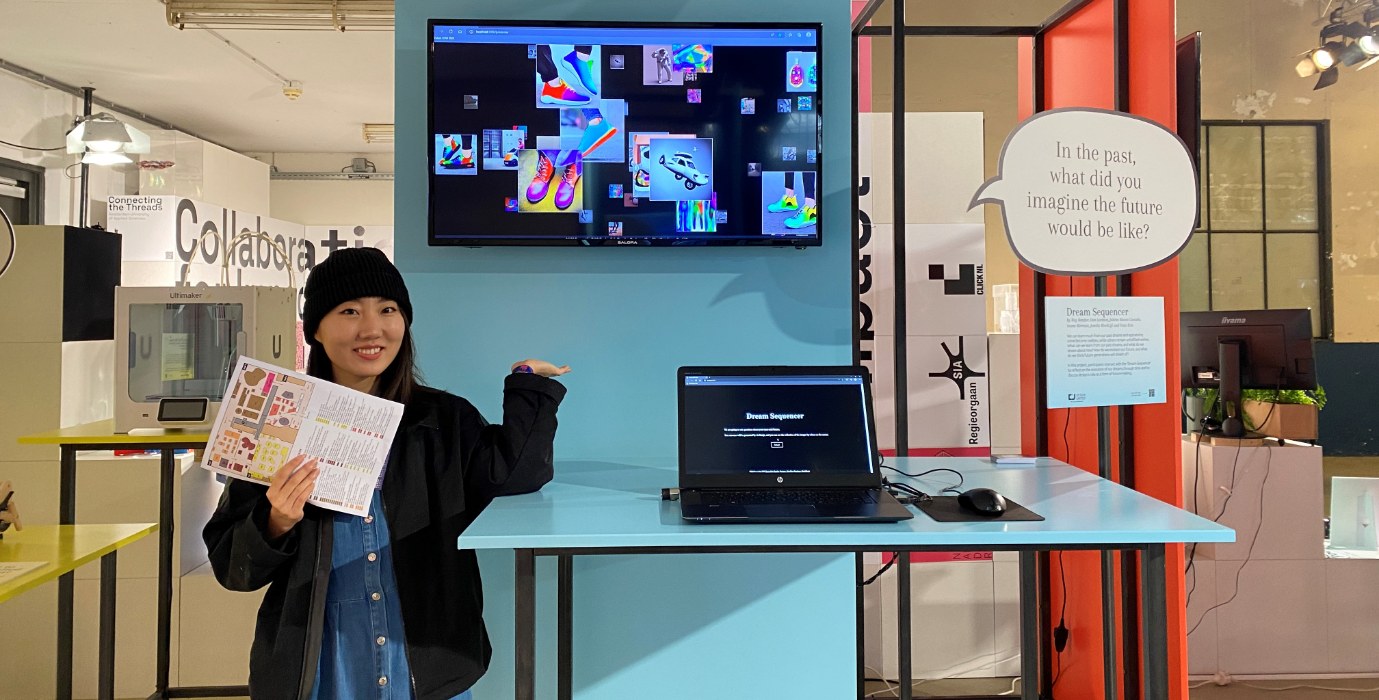 What's the core idea of your startup?
We are "Design Only Together" or D.O.T. We believe in the power of collaboration and thinking together. We help people innovate. To achieve this, we have two sides to our business. First is creative facilitation: we help people practice innovation using our creative techniques; we provide creative workshops and sessions. The second is building software to help with this innovation. Our main project now is Y-box, a web application for creative idea generation. We are trying to integrate our tool with technology such as AI so that we can help people be more creative. This tool can be used in a company within a team to generate creative ideas as much as possible.
What was your experience with the startup visa regulations?
My experience of getting started in the Netherlands was not that difficult. First I graduated with my master's and then I got an orientation year visa when I worked as a junior researcher for a year. After that, I applied for a startup visa.

At this point, I also had two business partners who helped me found this startup. I made more connections through these business partners and also I joined the "YES!Delft" Program which is a startup accelerator at TU Delft. Before I applied for the startup visa, my startup process was already ongoing, so I think it was not that difficult for me. I think as long as people commit to it, founding a startup in the Netherlands is not that difficult. What you need is commitment.
Why did you set up your business in the Netherlands?
First, I like working here where almost everyone can speak English and it's an international environment. Work-life balance is also important here, and, in terms of the working culture, everybody is equal; there are no hierarchies between colleagues and between business partners.

Second, I studied and worked here so I already had some connections in the country. For me, it was the perfect place to start setting up my business. There are also many startup facilitators in the Netherlands. CIC Rotterdam is my facilitator, for example, and they are very supportive. They try to help me go through this difficult process as a startup and as an entrepreneur.
Yeun's interview showcases the story of a startup. Thanks to her unique ideas and the Dutch ecosystem, Yeun Kim has founded a startup that builds an AI to help people with their creative process. The startup ecosystem of the country, as well as its diverse cultural environment that attracts talent from all over the world, have been instrumental in helping Yeun build the team that could create and offer these innovative services. Many internationals settling in the country started out by studying here. Just like Yeun, many graduates decide to stay here because they are attracted to the work-life balance, the quality of life and the wide variety of opportunities. As Yeun's career path shows, graduating doesn't have to mean finding a traditional job with an employer.Graduates with no job after graduation can use the country's extensive start-up ecosystem and diverse, talented workforce to start their own businesses. Many universities often have start-up accelerator programs that help students and graduates set up their own businesses.
Interested to know more?
Welcome to NL Job portal

Dutch Startup

Startup Visa Facilitator
Expore your options in the Netherlands. 
Learn more about living in Teh Greater Rotterdam - The Hague area and what the Artificial Intelligence sector and Creative industry in the Netherlands is like.